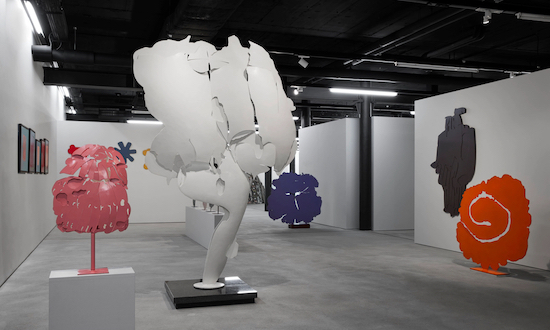 PIETRO CONSAGRA
LA MATERIA POTEVA NON ESSERCI
The exhibition Pietro Consagra. La materia poteva non esserci is the first exhibition devoted to the artist in a Swiss public institution. The dialectical relationship with the other, which has been at the heart of his research since the Colloqui series (from 1952), the frontality of vision and its changing interpretations, and the theme of the city as a place of thought and a relationship with experience, constitute the fulcrum of the exhibition project and Consagra's work presented at the Olgiati Collection.
The exhibition, traversing the artist's work from the 1950s to the early 1970s, highlights how his contribution was not in fact formal but directed towards a participation, even a critical one, in the society in which he lived and worked.
The material might not have been there, as if to reiterate how important the path from the idea through the concept to the dialogical relationship with the community was.
Edited by: Alberto Salvadori
Giancarlo and Danna Olgiati Collection, Lugano CH
12 September – 9 January 2022
Photo: Agostino Osio