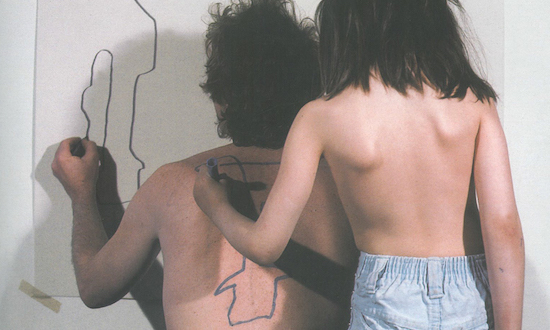 DENNIS OPPENHEIM
LE DESSIN HORS PAPIER
The exhibition is dedicated to Dennis Oppenheim's drawing practice, but does not present the works on paper but the performance videos of the artist while "drawing" his own body and that of his children (intended as a natural extension of himself).
Musée des Beaux-Arts, Caen (FR)
18 May – 13 October 2019
Photo: Dennis Oppenheim, "2 Stage Transfer Drawing (Retreating to a Past State)", 1971-1972 (detail). Paris, Musée national d'art moderne, Adagp, Paris, 2019.