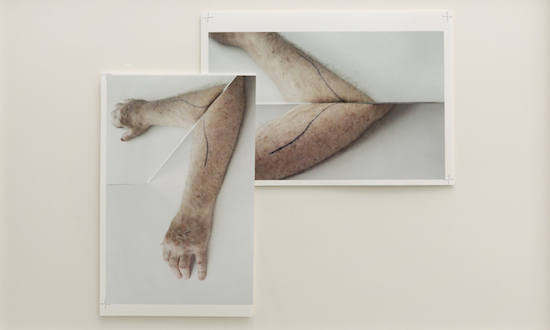 LOOK AT ME!
IL CORPO NELL'ARTE DAGLI ANNI '70 A OGGI
The Ghisla Foundation presents a transversal group exhibition which focuses on the body in photography, from the post-war period to today, through the works of international artists and photographers. The works on display, selected by curators Angela Madesani and Annamaria Maggi, illustrate performative actions from the 60s and 70s, such as the works by Marina Abramovic, Vito Acconci, Bruce Nauman, Dennis Oppenheim and Gina Pane. On view also works by great photographers and artists who have placed the body at the core of their research, as the photographs by Iranian Shirin Neshat and the "portraits" by Peter Welz.
The exhibition is accompanied by a catalog published by Scalpendi.
Photo: Peter Welz, "Study for a portrait | AA Bronson tattoo 01", 2019. Courtesy Galleria Fumagalli.
Ghisla Foundation, Locarno (CH)
8 September – 5 January 2020