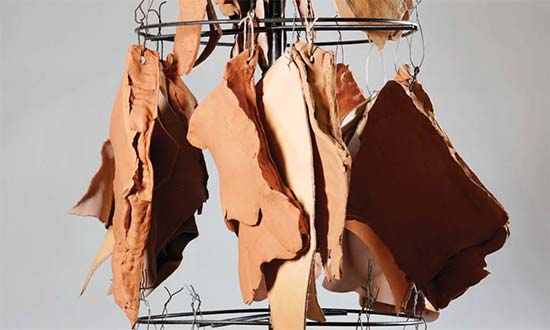 From 15 to 20 January Chiara Lecca will be the artist in residence in the new MACRO ASILO project by director Giorgio de Finis. Every week the museum hosts four residences of four different artists invited to recreate their studio in a space accessible to the public, free to interact with the artist. During the week of residency, on Saturday 19 January at 5pm, Chiara Lecca will give a talk about her work at the museum Auditorium, entitled "Autoritratto".
MACRO ASILO
Atelier #3 | artist residence curated by Giorgio de Finis
MACRO – Museo d'Arte Contemporanea Rome
15 -20 January 2019
AUTORITRATTO
Artist talk, Auditorium
19 January 2019, 5pm
Photo: Chiara Lecca, Vermilion Sharp Pulp, 2018 (detail). Pottery, leather, metal, twine, 170x60x60 cm.