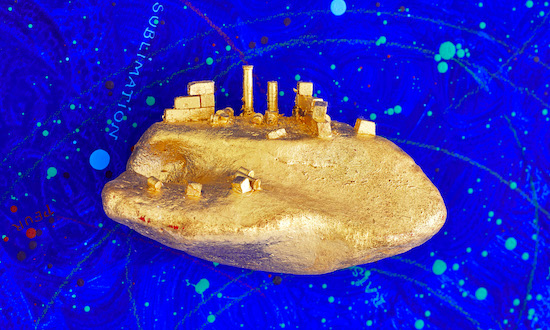 On the occasion of Miart 2023 Galleria Fumagalli dedicates its booth to the international renowned French duo Anne and Patrick Poirier (respectively born in Marseille in 1941 and in Nantes in 1942, and met during the art residency at the French Academy in Rome in 1968).
The exhibition aims at displaying the artists' multifaceted investigation, as a result of archeological and ethnographic studies and after refections and travels mainly taken in the Far East, Middle East, United States and Italy.
Made of very different media, the selected works are emblematic since they manifest the fundamental themes of the couple's poetics, especially the will of highlighting the fragility and caducity of the human being's existence.
Booth B14
from 14 to 16 April 2023 | VIP Previe 13 Apri 2023
Fieramilanocity | Viale Scarampo, Pad 3 – Gate 5, Milan
Image: Anne et Patrick Poirier, Via Lattea n. 1, 2021. Courtesy the artists and Galleria Fumagalli