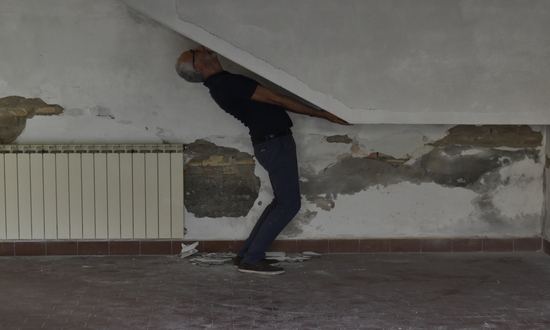 Stefano Scheda has imagined his new house in Ravenna – fascinating in its decadence, unique and unrepeatable – as a work of art, making it part of his destiny as an artist.
This new identity will be confirmed by the presence of those who will visit the house. By crossing it – "fuoridentro" – they will be observers of the physical, temporal, existential state of this "body" which manifests as what it is. Everyone will feel like found or lost in these empty rooms, furnished only by imagination.
On Saturday 18 June, at 6pm, a friendly conversation will take place, involving professor Luca Molinari, Claudio Bertorelli, Stefano Scheda and Francesco Benedetti.
Via Timavo 7, Ravenna
Opening: 18 June 2022, 5-9 pm