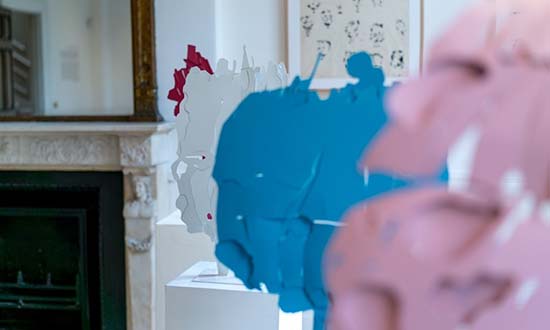 PIETRO CONSAGRA
TIES | LEGAMI. PIETRO CONSAGRA & UGO MULAS
The Italian Cultural Institute in London inaugurates a new exhibition, conceived in two parts and organized in collaboration with ARTUNER. It shows some historical works by Italian sculptor Pietro Consagra: the first part stages a dialogue between the most iconic sculptural series by Consagra and the photos shot by Ugo Mulas of the artist and his work. The friendship between the two artists was particularly fruitful, and their collaboration to publish "Fotografare l'Arte" stimulates the visitor to imagine the correlations existing between different areas.
In collaboration with ARTUNER
Italian Cultural Institute, London (UK)
29 June – 8 September 2017
Photo: installation view "TIES | LEGAMI", Italian Cultural Institute, London. Courtesy Artuner.