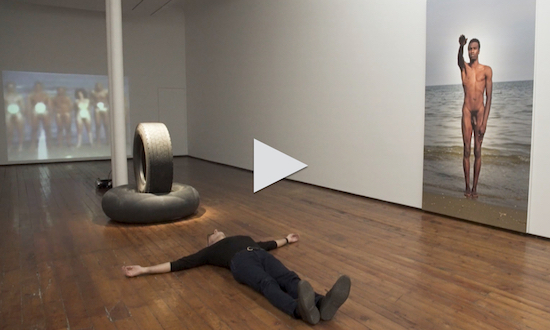 STEFANO SCHEDA
VIDEO STREAMING: PERFORMANCE INERTE/INERME
To stay positive and face this period of health emergency caused by the coronavirus, and the consequent closure of cultural activities to the public, Galleria Fumagalli inaugurates a special program of virtual events.
Until Friday 3 April the full video of the performance INERTE/INERME conceived by Stefano Scheda will be on view on streaming. The performance was held on 16 January during the opening of the artist's solo exhibition at the gallery Nudo, mani in alto! Naked, hands up!, curated by Angela Madesani.
During the opening reception some performers got undressed and lay naked on the gallery floor. A group of visitors, attracted by this unexpected vision and spontaneously involved, felt the desire to share the experience as an act of freedom.
To watch the streaming, write an email to info@galleriafumagalli.com, we will send you the link and password.