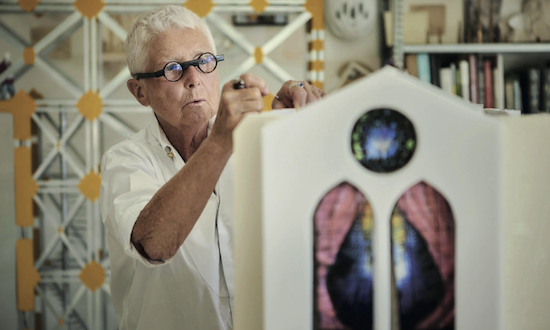 ANNE POIRIER
INVESTITURE CEREMONY AT THE ACADÉMIE DES BEAUX-ARTS IN PARIS
On 26th October 2022 Anne Poirier will be conferred the chair of the sculpture section at the Académie des Beaux-Arts in Paris, honoring her long career.
The ceremony will take place under the Dome of the Palais de l'Institut de France. The academic sword has been especially designed by Patrick Poirier, and it displays some references to the recurring themes of their work, such as memory and fragility.
Académie des Beaux-Arts, Paris (FR)
26 October, h 3 p.m.
Image: Anne Poirier. ©J.C. Lett