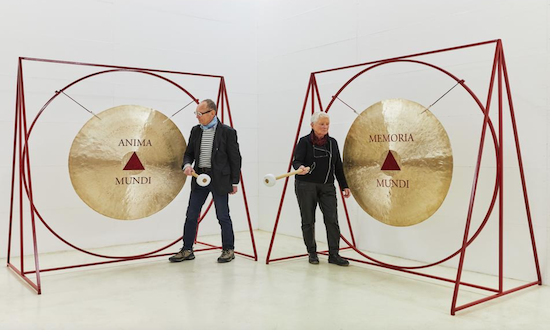 ANNE AND PATRICK POIRIER
ANIMA MUNDI
The Abbaye du Thoronet presents Anima Mundi: fifteen works by Anne and Patrick Poirier, created for the occasion, allow visitors to rediscover the remains of one of the three ancient Cistercian monasteries of Provence. The French couple has previously worked in historic religious buildings, in 1983 they exhibit at the Chapelle de la Salpêtrière and in 2013 at the Couvent de la Tourette. In this latest display at the Abbaye du Thoronet, they explore their work through "discreet interventions, without ostentation or excess, respectful of this place of soul and memory".
Curated by Laure Martin
Abbaye du Thoronet, Provence (FR)
From 19 May, 2021
Photo: Anne et Patrick Poirier, Memoria Mundi, 2019. © Anne et Patrick Poirier.