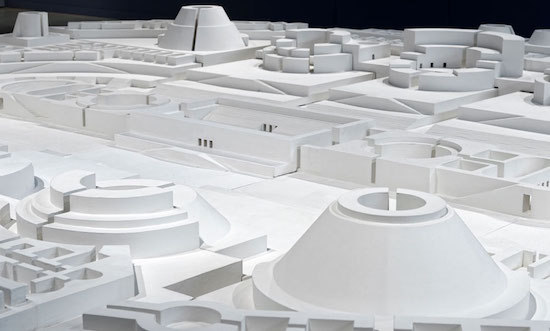 ANNE AND PATRICK POIRIER
MNÉMOSYNE
Château La Coste hosts the solo exhibition Mnémosyne by Anne and Patrick Poirier: a selection of architectural works created from 1979 to 2020 compliment the purity of the structure designed by Renzo Piano, exploring architecture as a metaphor for memory and the psyche. The centrepiece of the exhibition is a monumental wooden sculpture titled Mnémosyne (1990), named after the ancient Greek goddess of memory.
Curated by Laure Martin
Château La Coste, Provence (FR)
From 19 May, 2021
Photo: Anne & Patrick Poirier, Mnémosyne, 1990. ©Anne et Patrick Poirier.