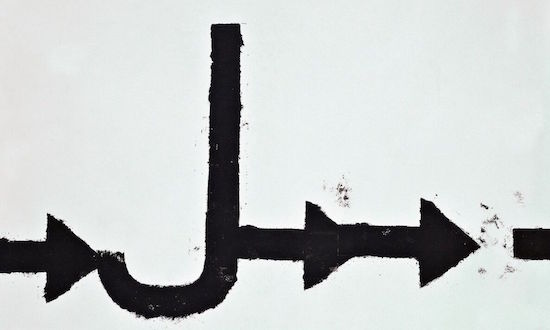 ITALIA MODERNA 1945-1975. DALLA RICOSTRUZIONE ALLA CONTESTAZIONE
Fondazione Pistoia Musei presents the second part of the group exhibition "ITALIA MODERNA 1945-1975". A selection of 140 works from the collections of Intesa Sanpaolo shows the densely woven fabric of Italian art during the period after World War II and marked by the student riots from 1968. The selected works highlight the vivid rupture with the past, both in materials and the idea of art, including works by masters Alighiero Boetti, Enrico Castellani, Jannis Kounellis, Giulio Paolini, Mauro Staccioli, Grazia Varisco, all artists that have been part of exhibitions at Galleria Fumagalli.
Photo: Jannis Kounellis, "Untitled", 1959. Collezione Intesa Sanpaolo ©KOUNELLIS, SIAE 2019.
Curated by Marco Meneguzzo
Palazzo Buontalenti, Pistoia
13 September 2019 – 6 January 2020
Guided tour on Sunday 10 November 2019 at 4.30 pm