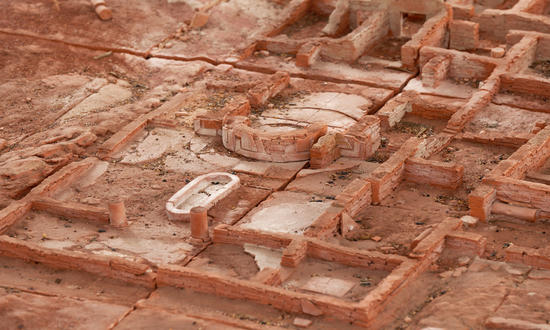 ANNE ET PATRICK POIRIER
LA MÉMOIRE EN FILIGRANE
The exhibition La mémoire en filigrane proposes a tour through Anne and Patrick Poirier's space and time, with works from the late 1960s to present, some of which have never been exhibited.
Anne and Patrick Poirier's protean works, very varied in terms of medium and scale, address the question of memory and seek to capture the fragility of the world.
Their artwork is an obsessive, distanced and playful exploration of history, allowing us to understand our present and glimpse the future of our societies.
Musée régional d'art contemporain, Sérignan (FR)
9 October 2021 – 20 March 2022
Credit: Aurélien Mole, Courtesy MRAC Sérignan