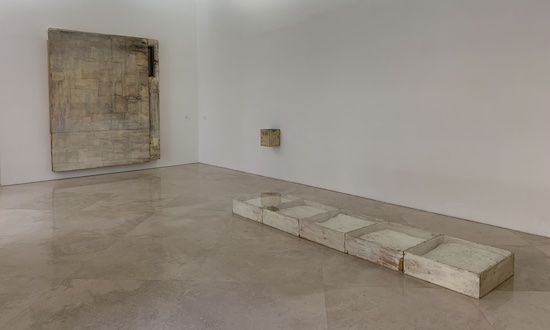 LAWRENCE CARROLL
MADRE MUSEUM
Lawrence Carroll is currently on view at Madre Museum until 19th September. The Neapolitan institution has dedicated, after three years since his passing, the first anthological show in Italy of the Master.
Since the very first years of artistic activity the works by Carroll show the urgency for a research on painting, for this reason his monochromes result today as his tools for the study.
Within the exhibition the artworks are not placed in a chronological order, but they are on the basis of the relations that pass between them and the spaces, or the emotions; it was indeed Carroll himself that perceived his own works as physical presences that inhabits the space and that create relationships with who enjoys them.
Curated by Gianfranco Maraniello
Madre Museum, Naples (IT)
25 March – 19 September 2022
Image: Lawrence Carroll, installation view, Museo Madre, Napoli